Sponsorships
If you're a marketer with a product created for the home officer, road warrior or traveler, then Home Office Highway should be on your itinerary and media distribution list.
In July 2008, Home Office Highway traveled more than 4,000 miles of American highway in a highly visible RV emblazoned with sponsor brand logos, visited several popular retail destinations, and was profiled in leading national consumer, business and trade media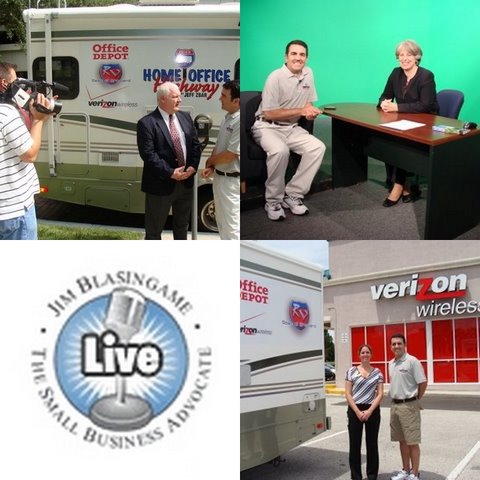 .
Today, Home Office Highway.com reviews the latest technology and tools for today's mobile worker.
The Result: More than 2 million consumer impressions during the tour and residual media coverage that continues via the Internet.
Among the media outlets reached:
* First Coast News / ABC / CBS Television, Jacksonville, Fla.
* On The Ribbon with Ruth King
* Jim Blasingame & The Small Business Advocate (50+ stations in syndication)
* BestStuff.com (400,000 unique visitors per month).
* ClearChannel Radio's "Tech Talk with Craig Peterson."
* The Rich Roffman Show (1360AM Miami/Fort Lauderdale
* South Florida Business Journal (50,000+ subscribers + online and pass along)
* Disney Entrepreneur Center. 1.5 hour presentation and online replay
* Work Home You (1,000 recipients + pass along readership)
* Ramon Ray's Small Biz Technology (50,000 recipients)
* Home Office Warrior small business blog.
* Tom Torbjornsen's America's Car Show (650,000 listeners / subscribers)
* Alex Johnson's Shedworking.com
~~~~~~~~~~~~~~~~~~~~~~~~~~~~~~~~~~~~~~~~~~~~~~~~~
ABOUT HOME OFFICE HIGHWAY 2008
Home Office Highway will depart in July 2008. From South Florida, the RV will begin a 3,000-mile journey during the peak summer travel season.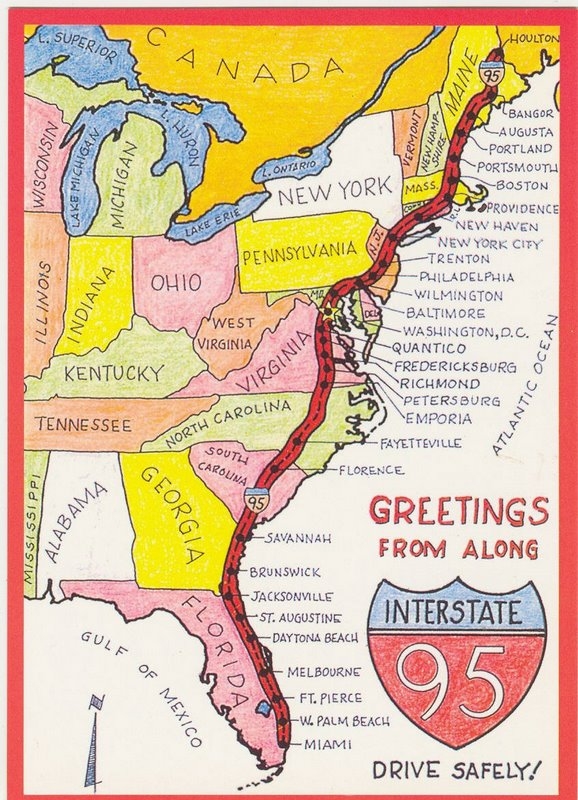 We'll travel through Orlando and Central Florida, north to Georgia, the Carolinas, Virginia, Washington, D.C., the New York/Tri-State metro area and New England.
Our appearance schedule is posted below. Stop by. Take a look-see — and get your free copy of Home Office Highway: Where Vocation Meets Vacation on the Open Road, my free booklet on become an efficient road warrior.
Monday, July 7 (Jacksonville, Fla.)
Office Depot No. 2744 (932 Dunn Ave. @ 8am)
Verizon Evolution (Location TBD, afternoon)
Thursday, July 17 (Union, N.J.)
Office Depot No. 2459 (1701 Morris Ave. @ 8am)
Sunday, July 20 (Glen Allen, Va.)
Office Depot No. 565 (9700 W. Broad St. @ 9am)
Thursday, July 24 (Orlando, Fla.)
The Disney Entrepreneur Center (315 E. Robinson St. @ 830am)