Pre-Trip Planning
June 15th, 2008
No Comments »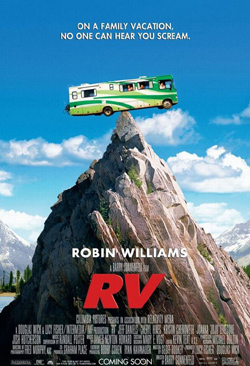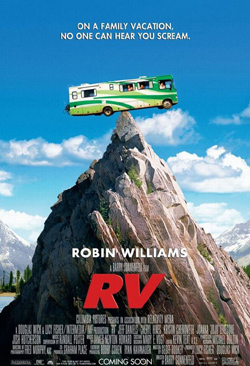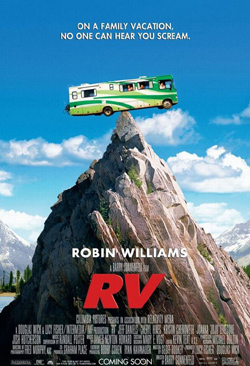 When I told people I was planning an RV trip, many envisioned Robin Williams' movie RV. His character apparently drives into uncharted and adventurous highways.
I guess people envisioned similar adventures for the Zbar family's Z-RV.
"Lola" the GPS warns him he's "not on any marked road," has he struggles to find a shortcut back to his family. He gets slathered in "fecal matter" when trying to dump "the rolling turd's" tanks. He writes an entire presentation on his laptop from an RV camp's restroom, only to find "No Signal" to transmit the document to his over-demanding boss back home. He then writes it using his BlackBerry, and suffers the same disconnected experience.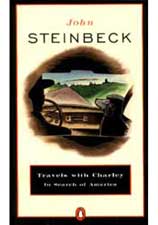 Some of the images were striking a familiar cord with me — someone who has worked from the road for years. Short of the fecal matter reference, I've frustrated GPS mavens by taking the Blue Ridge Parkway when she wanted us on the Interstate. And I've struggled to find a signal to send important emails back to clients.
Then, I discovered John Steinbeck's Travels With Charley: In Search of America, the dying author's tale of a cross country journey into "America on the eve of a tumultuous decade." I guess there's a serious — and seriously introspective — take on RVing.
I found RV Vacations For Dummies and Over-the-Road Wireless for Dummies, both from Wiley. Then I read Marcia Yudkin's Taking Your Business on the Road, a report on how to take your business on the road — and not have it suffer in the process.
Except for Magellan and Columbus, few "explorers" today find truly uncharted territory. As pragmatists advise, why reinvent the wheel? Or, in my case, the RV adventure…